Merry Christmas and a Happy New Year
January 5, 2014 - 10:18 pm by Joss Whittle
L2Program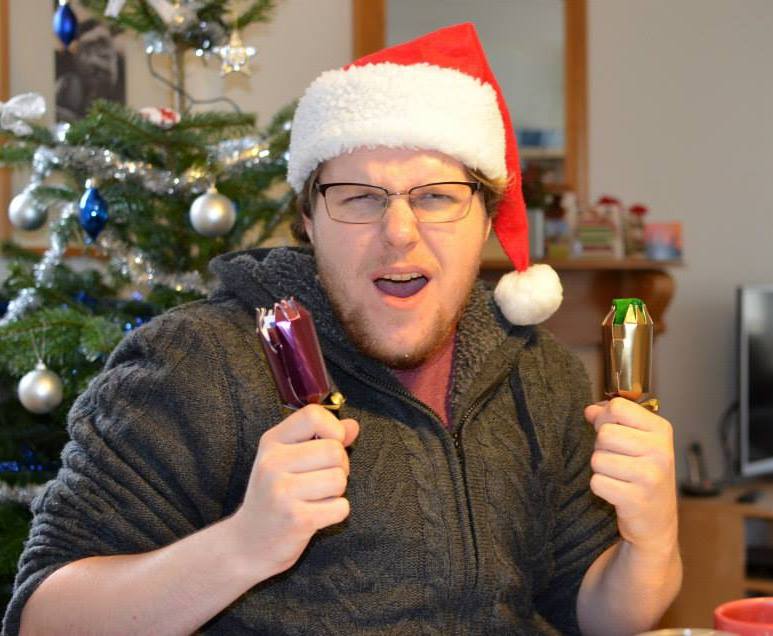 Happy holidays! It's been quite a year and I have a feeling 2014 will be just as exciting. The beginning of this year I was still on the MEng course, with over a year to go, then in May I found out I would be starting my PhD! Which meant I got to graduate with a BSc in July, and started research in October.
So far the PhD is going well. Slowly, but well. I've read and heard from a lot of people that the first year is always like this with research. A lot of background reading and very little of knowing what you're actually supposed to be doing. That said, I think I'm on track.
I broke for Christmas to go stay with my family for a couple of weeks with the intention of getting a good amount of reading done each day, sans Christmas Eve/Day themselves. In the end I actually took a bit more time off work. In some respects I feel very guilty about it, and in others I think it's the best thing I could have done. I just didn't realize how much time I'd been putting in each week until I stopped all together for a few days.
Now I'm back in Swansea obviously it's going to be full speed ahead again.
Mark (my supervisor) told me before I left he wanted to have something working if not publishable by around April time this year. Yikes! But it looks really promising and hopefully I can get my head around it before then.